Korea Taekwondo Academy
Sport Taekwondo
Taekwondo became an official full medal Olympic sport at the 2000 games in Sydney, Australia. As a result, participation in the sport has exploded. To meet the needs of our students looking to take their training to another level, KTA offers special training opportunities each week. These additional classes not only offer a more rigorous workout, but also they prepare our tournament competitors for the many events our team attends throughout the year. Clearly, with Master Cooley's extensive background and competitive success, our school is sought out by many looking to become successful in competition.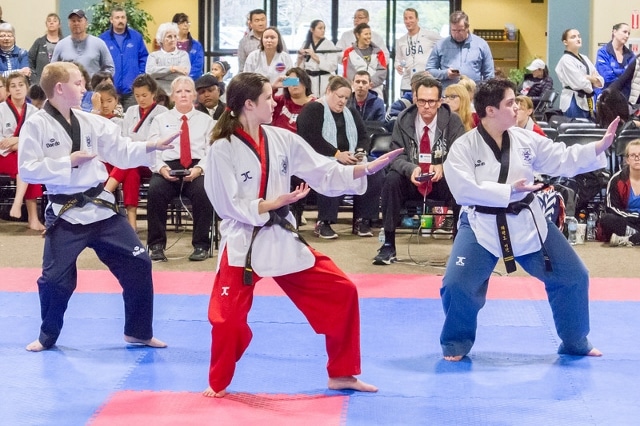 What is Sport Taekwondo?
Sport Taekwondo is one part of the martial art.  While some schools focus strictly on competition and other schools avoid participation in tournaments altogether, we believe that competition is healthy for students who have the interest and enjoy the challenge.  Competing in a tournament is not a requirement for advancement at KTA, however, we encourage students who we feel have potential to consider giving it a try.  Many students find competition to be a worthwhile experience that helps build their confidence.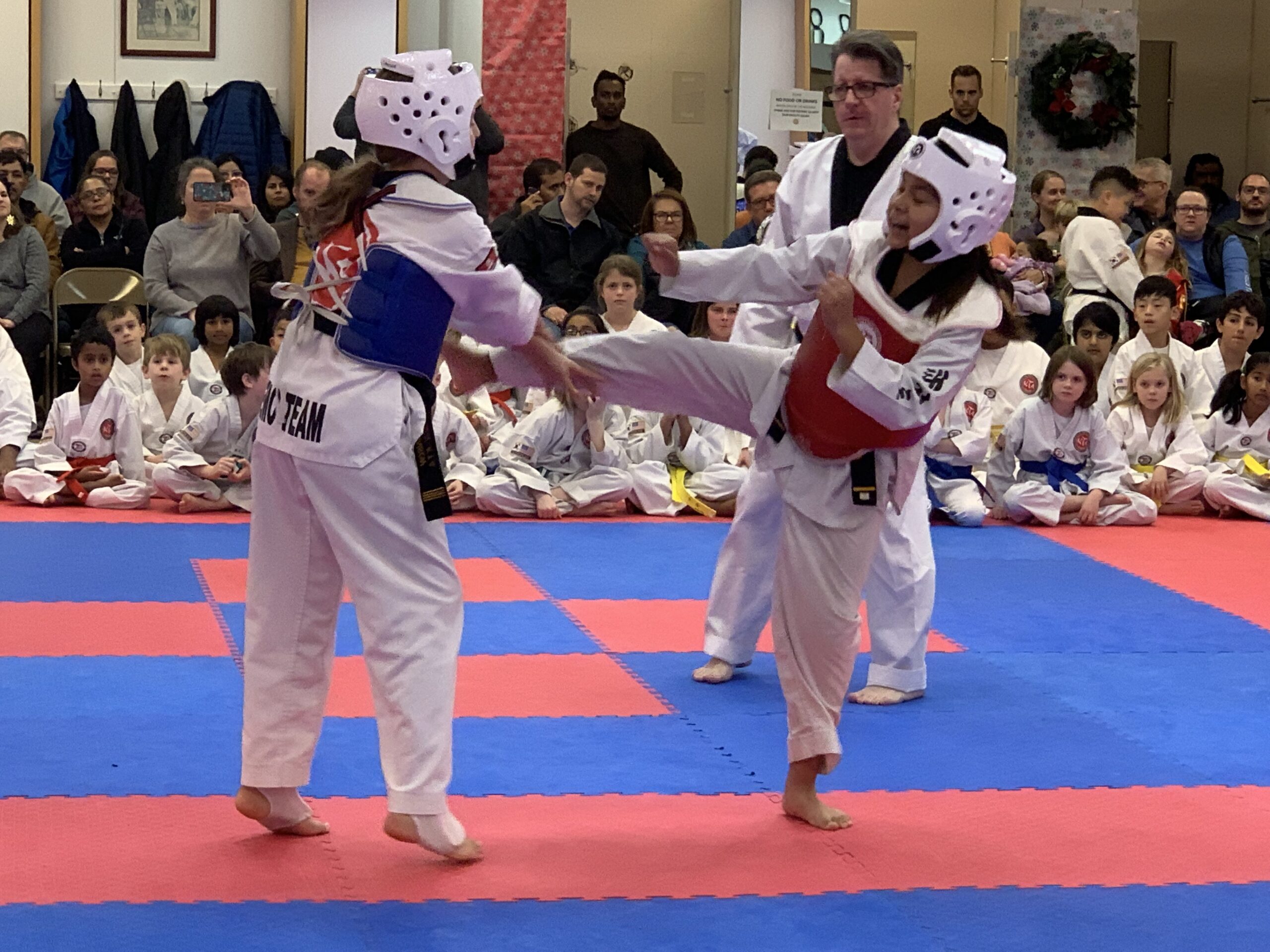 Taekwondo Events
KTA trains students interested in Sport Taekwondo in three different events – Sparring, Forms, and Board Breaking.   In addition to Sparring being an Olympic sport, Forms competition has recently come on board as an official international sport.  Forms competition can best be described, to those who are not familiar, as a performance of Taekwondo techniques in a systematic format that is judged similar to a gymnastics routine.  Although Board Breaking competition is not as frequently found in competitions as Sparring and Forms, it is another event in which students enjoy competing and performing.  It is also judged much like Forms competition.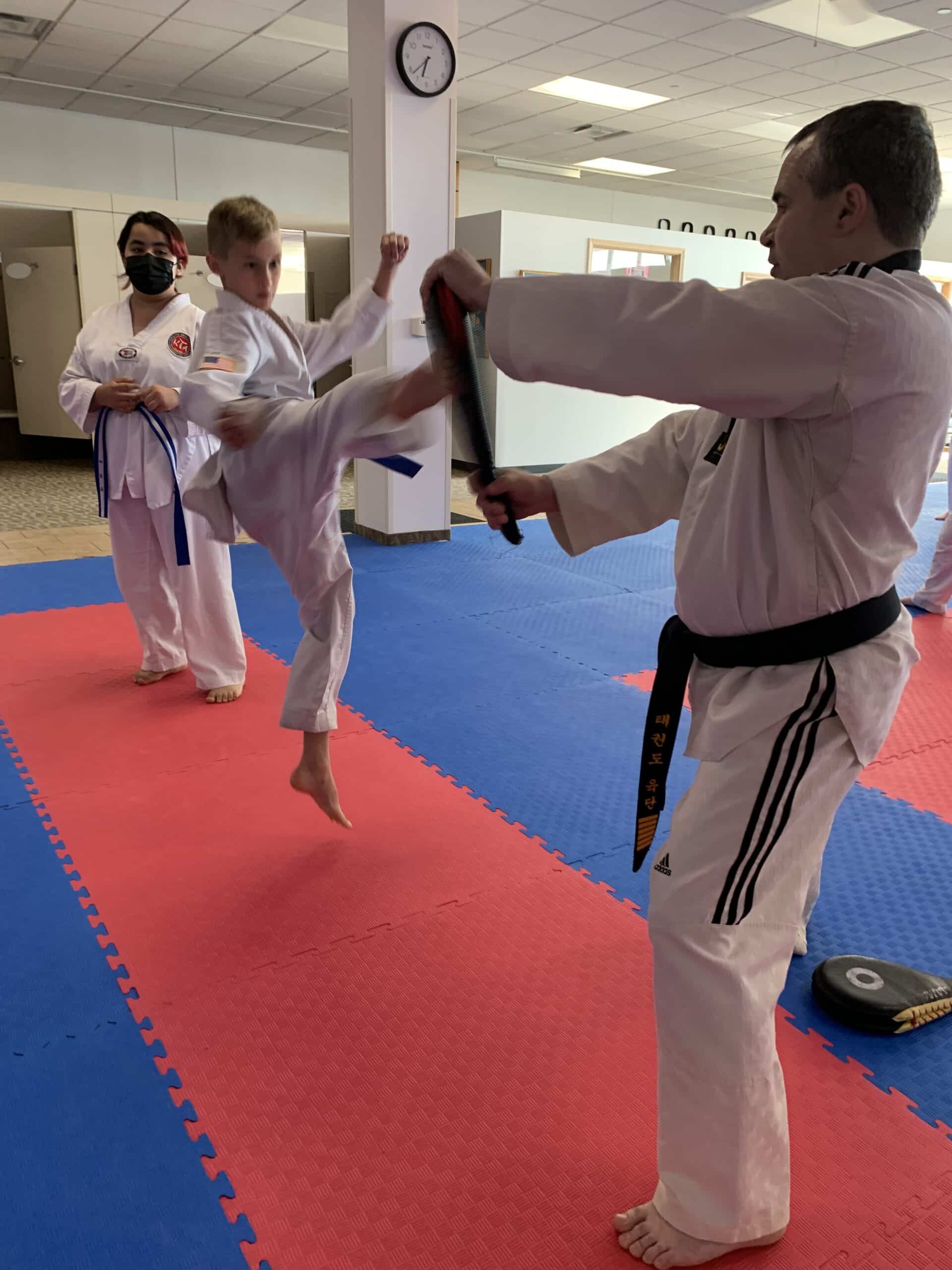 Tournaments
There are different levels (local, regional, and national) of competition that KTA students may progress through during their training.  For students with a competitive spirit, looking for a less intense training schedule, KTA also hosts "Intra-school" events throughout the year in which students of all ages and ranks can compete and have fun right in our own facility! Students will also be assured that Master Cooley will only encourage tournament participation at a level with which they are comfortable.
Since 1996, Master Cooley has directed the Indy Cup Taekwondo Championships – one of the most popular tournaments in our region.  Since 2011, Master Cooley has hosted the U.S. Poomsae Champions Cup, which is one of a handful of Forms only events in the United States that uses official international standards.