Korea Taekwondo Academy
Programs for Children
KTA offers special children classes daily that are tailored for their shorter attention span. At KTA, our highly trained Black Belt team of instructors specializes in teaching children more than Taekwondo and self-defense skills; we also focus on improving their confidence, attention span, and respect for others. These invaluable qualities teach children to become leaders, not followers, which in turn helps to give them the power to confidently say "no" to negative peer pressure and say "yes" to the positive values that build character and self-esteem.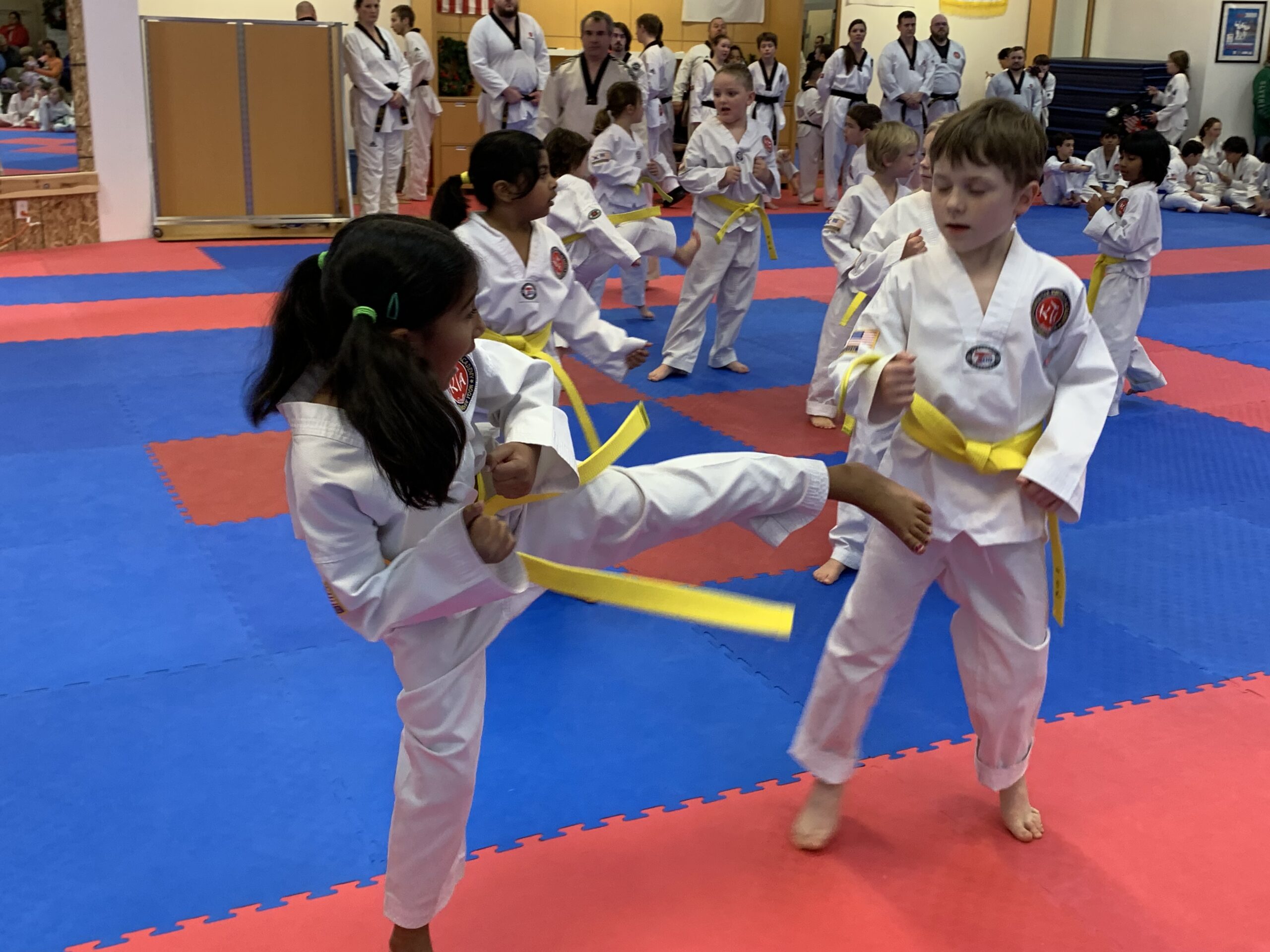 For Kids Only
KTA offers special kids classes daily that are tailored for their shorter attention span. These classes offer special instruction that combines teaching the kids Taekwondo and self-defense skills with fun Taekwondo drills that make learning even more fun!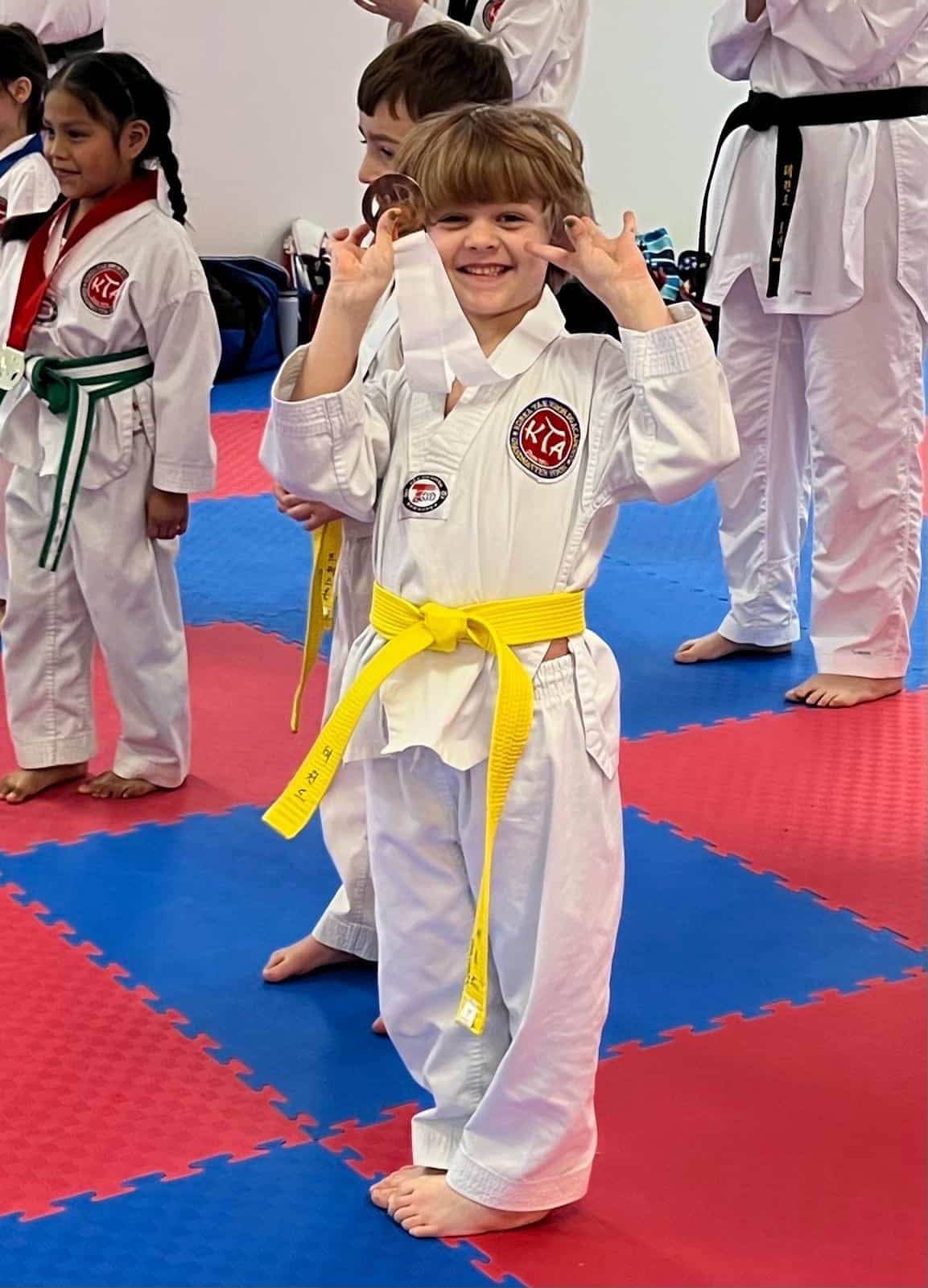 Benefits
After signing up for our program, your child will:
Finally have the discipline & focus that is not only useful in martial arts, but in life.
Learn the importance of setting goals – with the ability to surpass them.
Be able to stand up to bullies IF needed.
Stop exhibiting mean and violent behavior, such as fighting, or yelling with siblings, or classmates.
Learn to become more affectionate and caring!
Develop the tools needed to grow into a successful adult with a healthy mind, body, and attitude.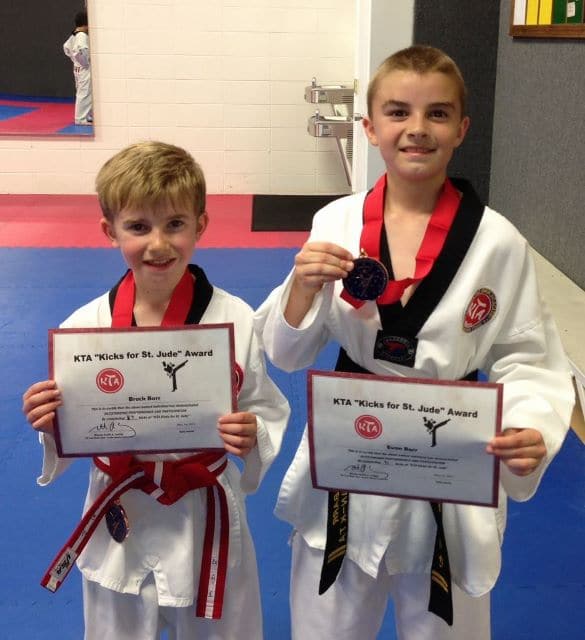 Academic Excellence
KTA also places a high value on your child's performance in school. Through training at KTA, we have seen a direct correlation as students train over a sustained period to the improvement of their academics. We feel that our young students' number one priority is their education, and we believe that the structure and focus of our classes make a profound positive impact on their grades.
Regardless of what level which your child is performing, you will see improvement as they maintain consistent training at KTA. To stress the importance of good grades and a positive attitude, we recognize and encourage many students through annual Academic Excellence Awards for those outstanding academic performers.
KTA ACADEMIC EXCELLENCE
Congratulations to KTA students who earned Straight A Report Cards in the 2022-2023 Academic School Year! For every student who earned Straight As, there was one that had all A's and just one B! Training at KTA will ensure academic success!