Korea Taekwondo Academy
Gumdo Sword Training
For KTA students that have achieved their 1st Degree Black Belt, we offer Gumdo Classes. Gumdo is the Korean Martial Art of Sword. Many aspects of the training and testing are very similar to taekwondo – forms, terminology, and sparring. All aspects involve the use of a variety of swords. Training also involves snuffing candles without touching them in multiple methods using control and precise accuracy. Accuracy is also tested by slicing newspaper in the center utilizing various cutting techniques. Sparring is full contact with heavy padding, gloves, and helmet with a metal faceguard.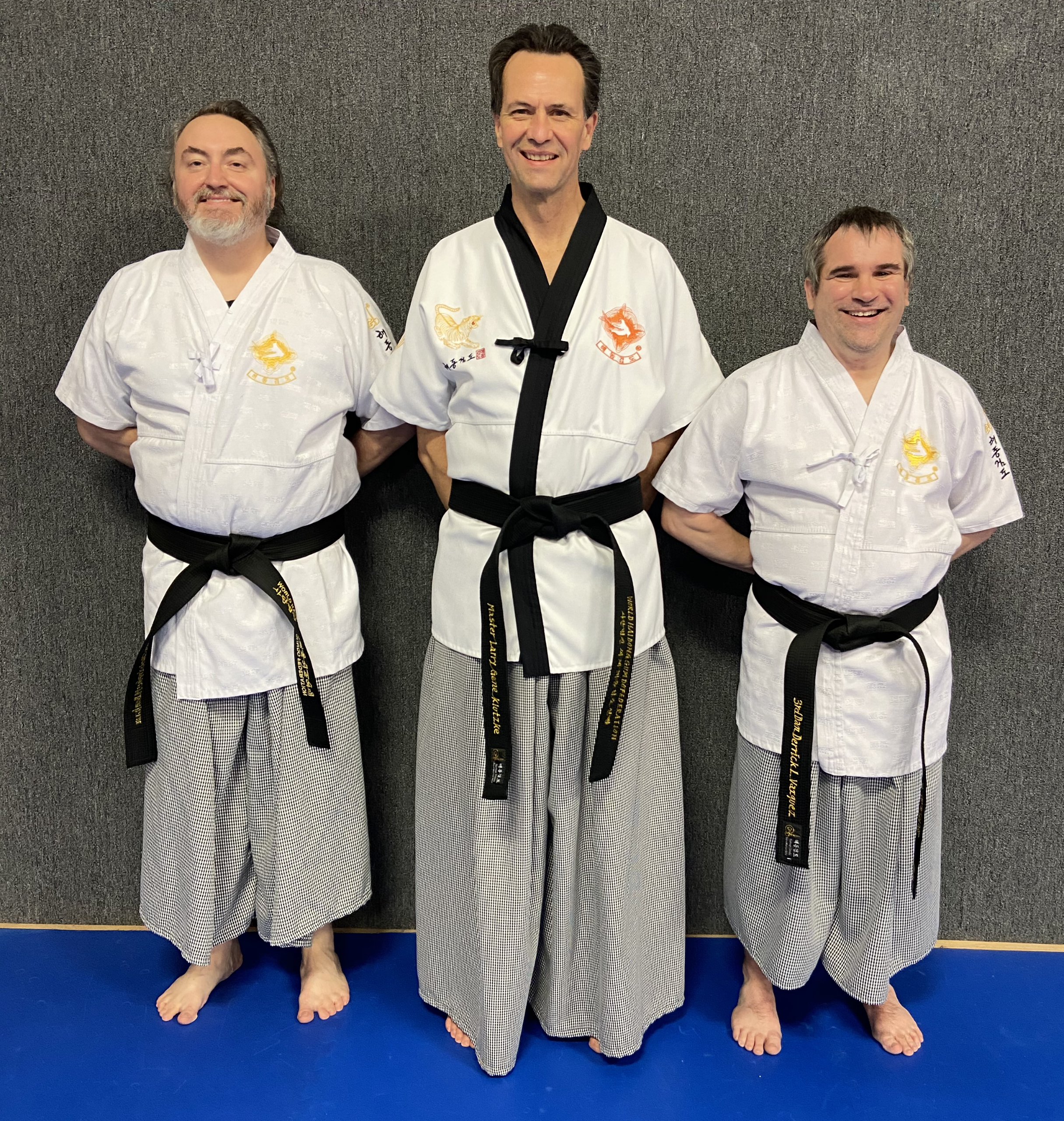 Instructors
Gumdo Master Larry Klutzke – Head Instructor – 4th Degree Black Belt (center)
Mr. Chris Bonham – Assistant Instructor – 3rd Degree Black Belt (left)
Mr. Derrick Vazquez – Assistant Instructor – 3rd Degree Black Belt (right)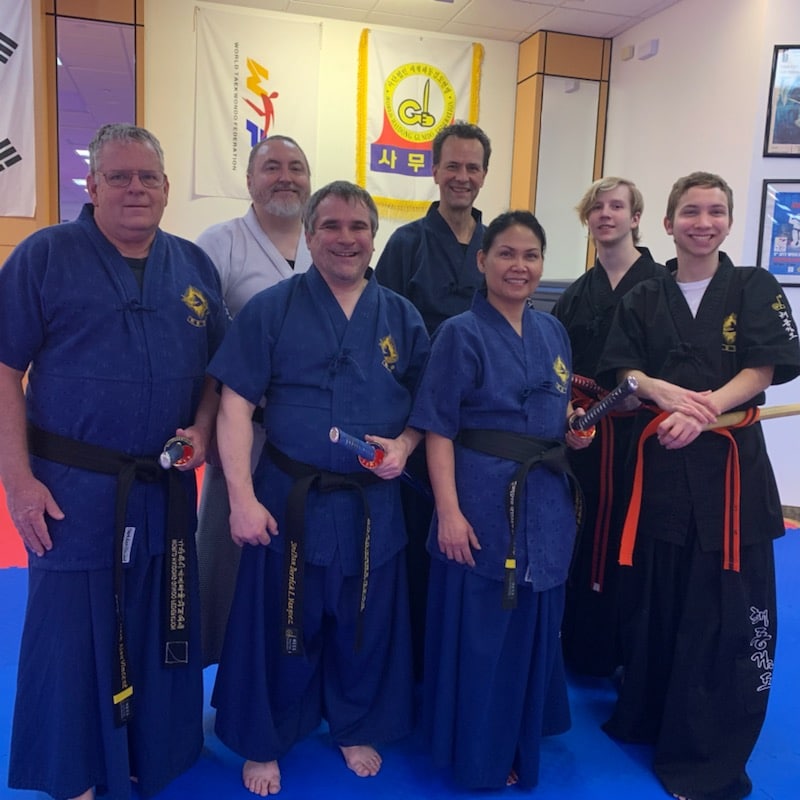 Affiliation
We are part of The World Haidong Gumdo Federation, an organization dedicated to spreading the art of Haidong Gumdo throughout the world.
We teach the fighting skill of the Samurang swordsmen, who lived in the Koguryo kingdom of what is now South Korea nearly 2,000 years ago.
The complete art of Korean sword training includes learning all the cuts and blocks with the sword as well as forms, sparring, and paper, fruit, bamboo & straw cutting.
Students do not use real swords until they are Black Belts.
Gumdo Sword Training Gallery