Korea Taekwondo Academy
Programs for Adults
While many martial arts schools focus primarily on children, KTA offers a curriculum geared solely for adults. Whether you choose to train during your lunch break or prefer evening classes, you are assured there are a variety of options available to you. We pride ourselves on being one of the few schools that offer adult classes both day and evening! Regardless of your age or physical make-up, we work with each student at their own pace to help them achieve their personal best!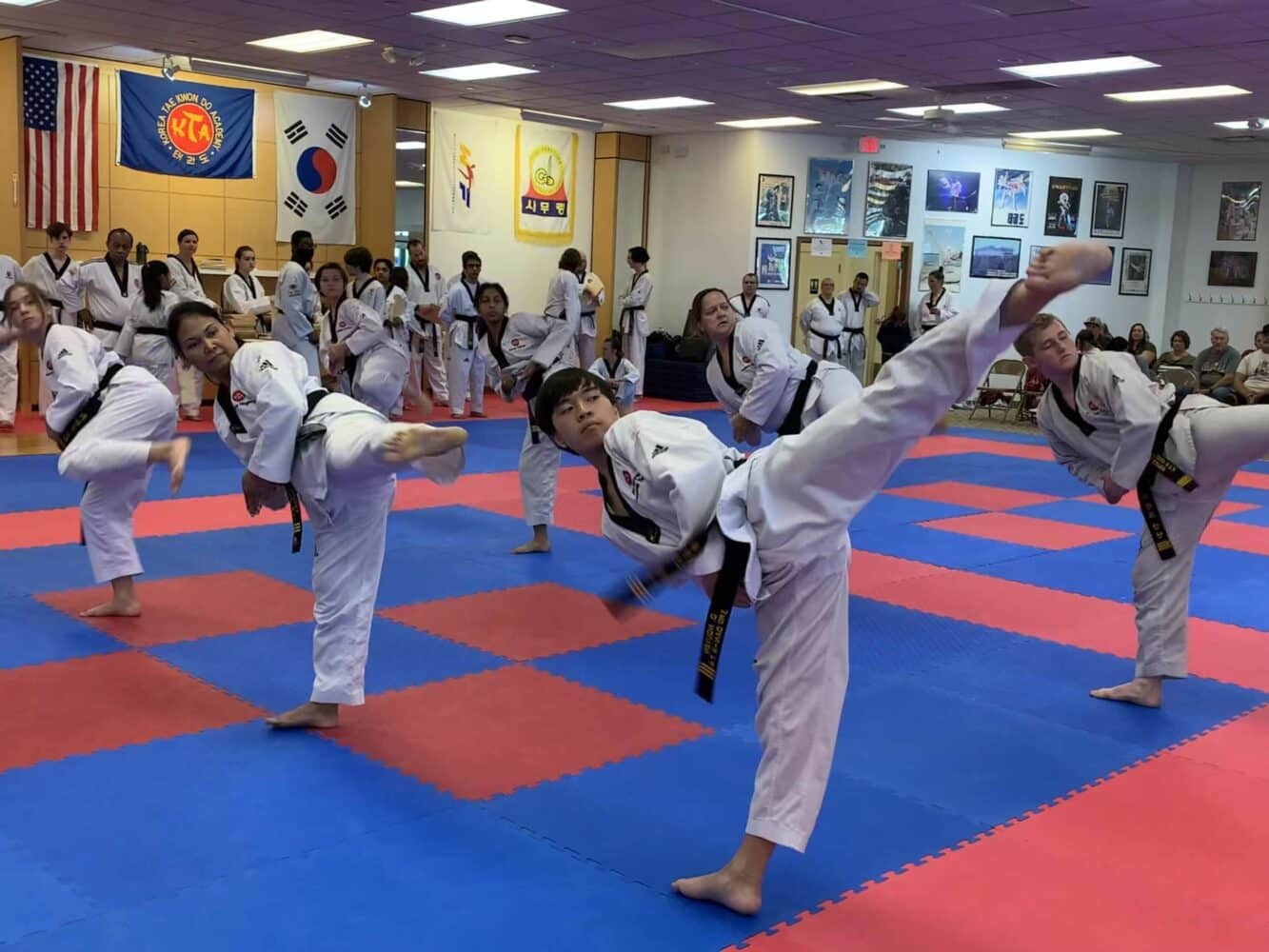 Adult Classes
As many adults prefer learning in an environment with other adults, we've tailored these classes to suit those needs. In addition to self-defense and fitness, our students also benefit from the stress relief that these classes provide. In less than an hour, you will not only get a great workout, but you will also have a positive outlet to burn off stress.
Regardless of what benefits you are looking for, self-defense, confidence, weight control, toning, cardiovascular conditioning, or stress reduction, you will thoroughly enjoy your training experience at KTA! Take your first step today and see positive results tomorrow!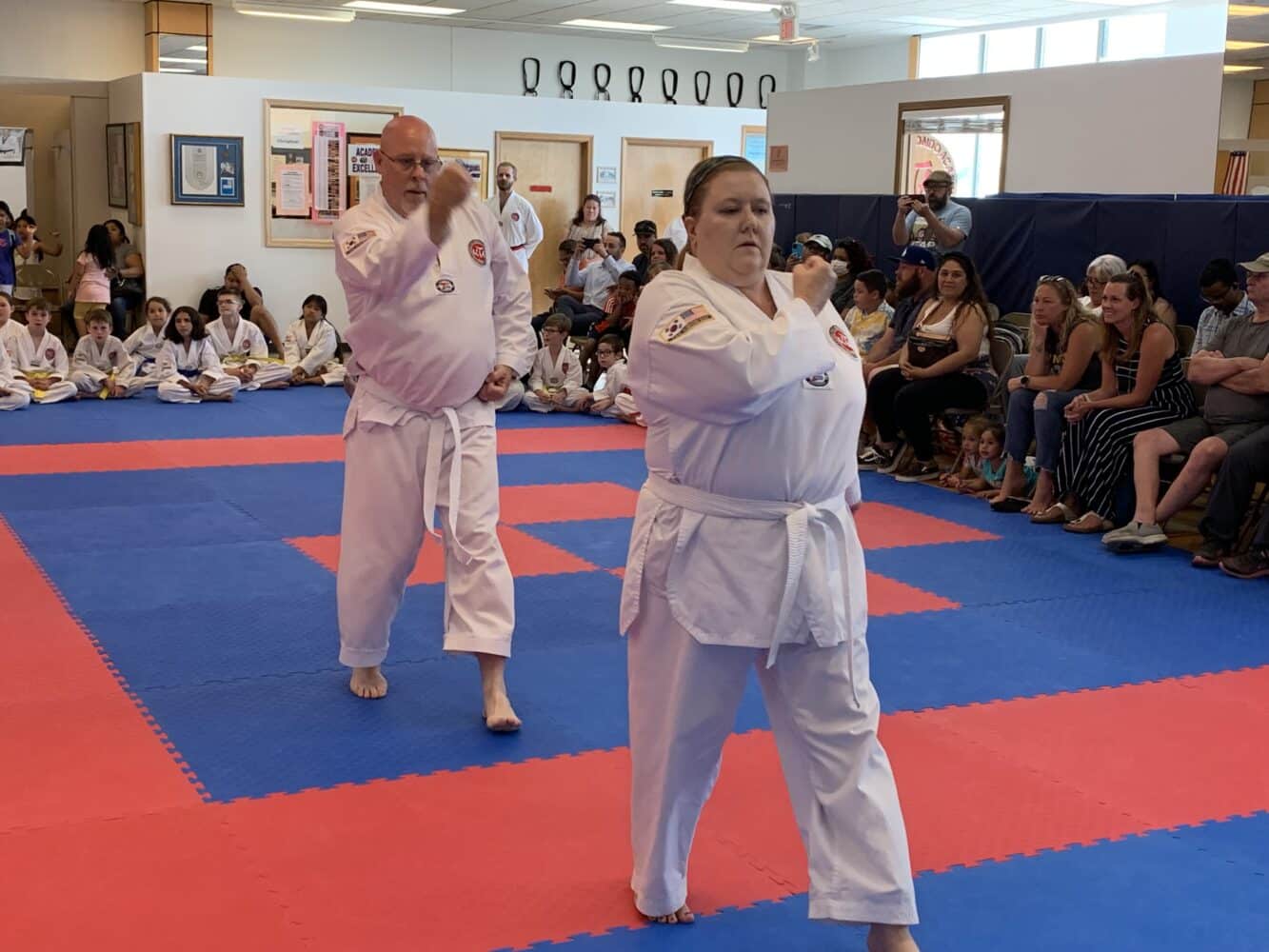 Benefits
Self-defense, stress relief, and peace of mind are just a few benefits enjoyed by our adult students. In addition, our students become more pleasant and successful with their career and educational goals through the confidence and discipline they gain through training in Taekwondo.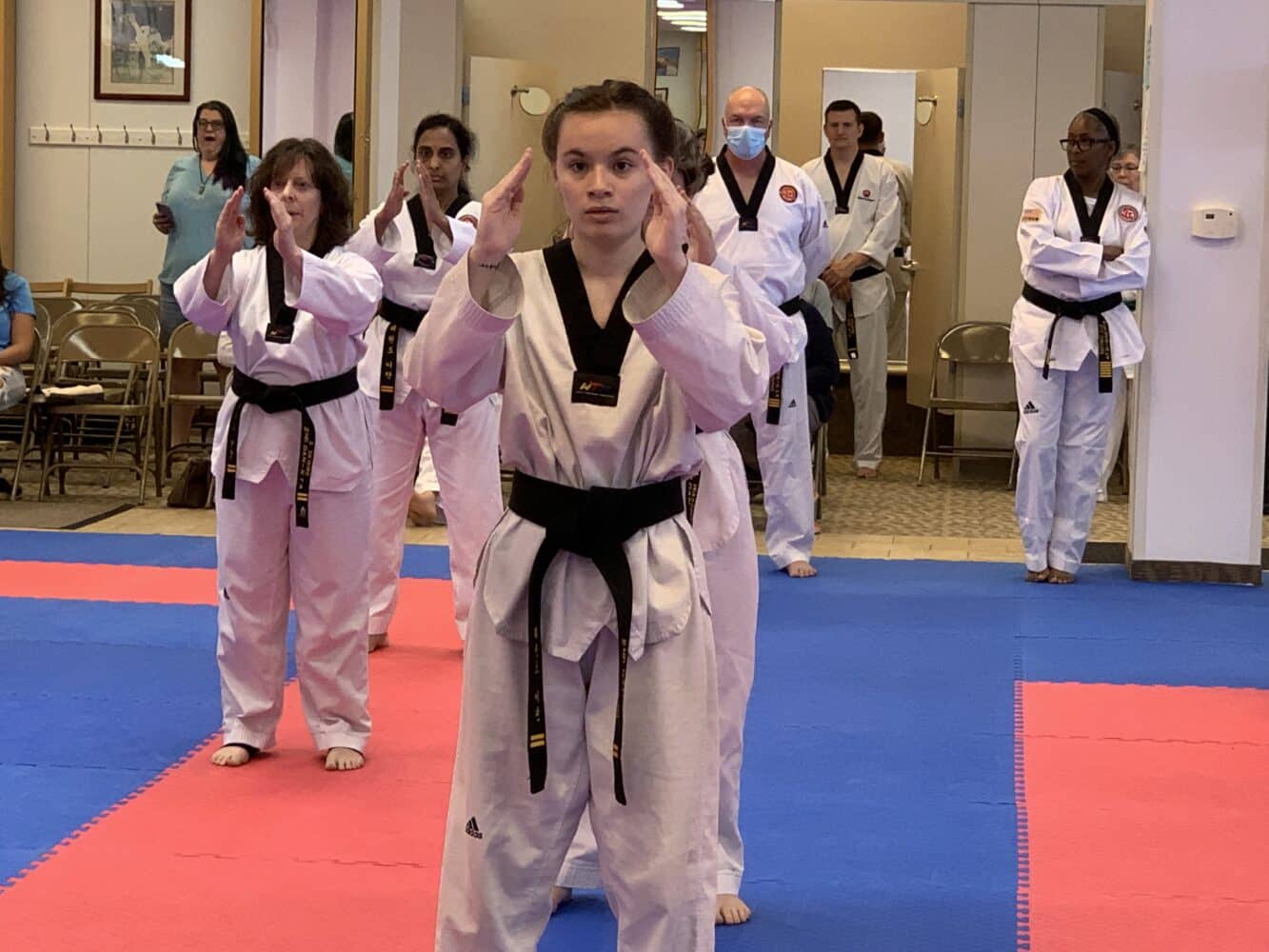 Self-Defense
At KTA, we know first-hand that the techniques we are teaching are very effective in a self-defense situation based on countless situations where our students had no other option but to defend themselves or their families.
We operate under the philosophy that we must be vigilant and focused in our daily lives. Although the focus and confidence our students exude through weekly training generally ward off bullies and other predators, the self-defense skills we teach and HOW WE TEACH our students to use these techniques as a last resort are what sets us apart from other schools of martial arts.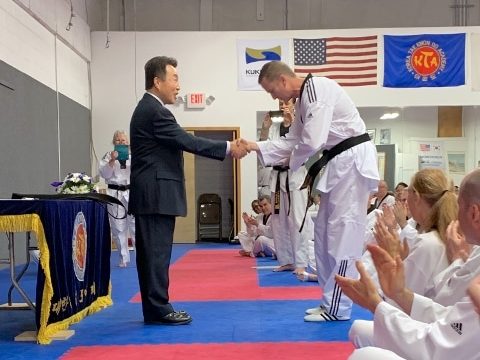 Philosophy
At KTA, we have fun, yet we take a uniquely structured and focused approach to our classes which develop our students' self-defense mentally and not just physically. Our students benefit from the development of their confidence through consistent and professionally instructed training, which is a very important and key component to self-defense!