About Us
Korea Taekwondo Academy
Founded by Grand Master Chul Koo Yoon in 1974, Korea Taekwondo Academy proudly sets the standard as Indiana's Leader in Martial Arts for nearly five decades! Thousands have earned their Black Belts at KTA, and those numbers continue to grow. KTA's long history gives you the assurance that we are here to stay: today, tomorrow, and many more years ahead. Take your first step today and call us for a FREE orientation!
Whether your interest is self-defense, confidence, fitness, discipline, or sport, the training you receive at Korea Taekwondo Academy is unmatched in the Midwest. KTA is the only school in Indiana led by world-renowned Masters as well as several national and international medalists offering you THE BEST training available. Offering our unique and proven training methodology, we provide professional training that is tailored for each student's needs and interests. Visit KTA today to learn what makes us central Indiana's LEADER in martial arts instruction!
Positive Atmosphere – Visit our Academy
Listed below are a FEW things that set KTA apart from other places.  The only way to have a complete understanding of what sets KTA apart from other martial arts schools and facilities is to visit KTA.  This way you will be able to experience the incredibly positive energy and atmosphere that students experience while receiving world-class instruction by Grand Master Cooley and his highly experienced instructor team!  Before you make a decision on where to learn martial arts, be sure to visit KTA to see what makes us THE BEST! Contact Us Today!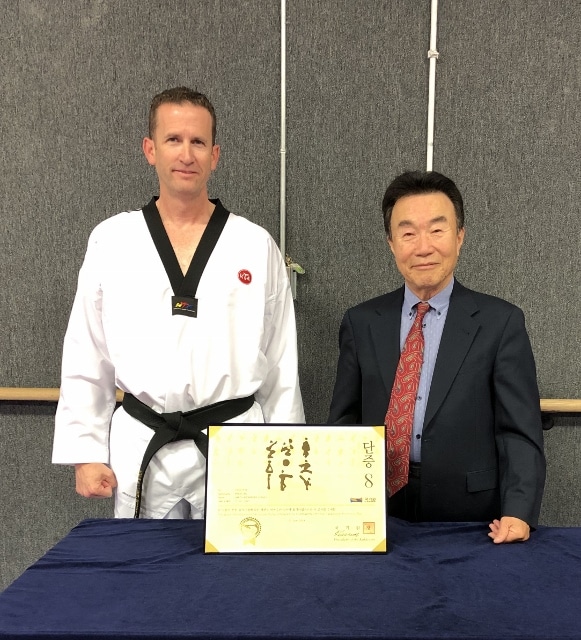 No Instructor is Created Equal
Eighth Degree Black Belt, U.S. National Taekwondo Team Captain, and Grand Master Garth Cooley teaches and oversees all students' training along with a top-notch team of internationally certified Black Belts!
In addition to his extensive competition record, over the past four decades, Grand Master Cooley has been recognized as "Indiana Instructor of the Year" by USA Taekwondo and "Taekwondo Master of the Year" by Taekwondo Times Magazine!  He has also received a "Letter of Commendation" from the Kukkiwon (the international certification organization for Taekwondo) for his outstanding performance at the Kukkiwon Master Instructor Certification Course.
Although Taekwondo is a group activity, at KTA we maintain a low student/instructor ratio to ensure that each student receives the individual time and attention that he/she needs to achieve their potential in Taekwondo and in life.
In addition, Grandmaster Chul Koo Yoon – 9th Dan Black Belt and Founder of KTA – continues to actively oversee all promotion testing of KTA students as they progress in rank as well as advise and mentor Grandmaster Cooley.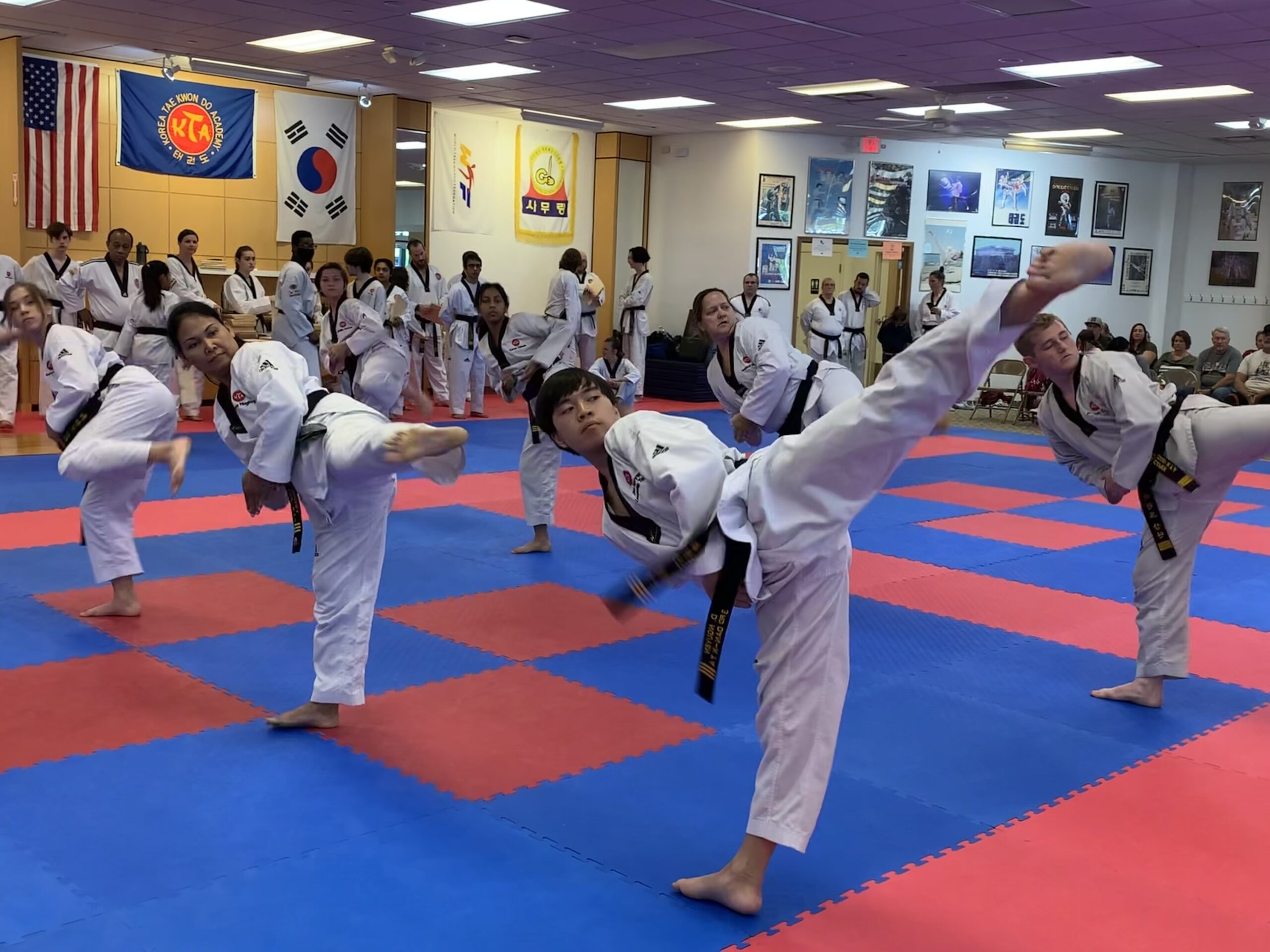 Premier Facility in the Midwest
KTA boasts the largest and most modern training facility for students in the area.  Our training floor is among one of the largest and most accommodating in the Midwest.  In addition, we use our gym curtain divider which allows two separate floors when needed to provide the highest quality instruction.  We are also proud to offer clean shower and locker facilities for men and women as well as a spacious lobby seating area!  Come and check us out!!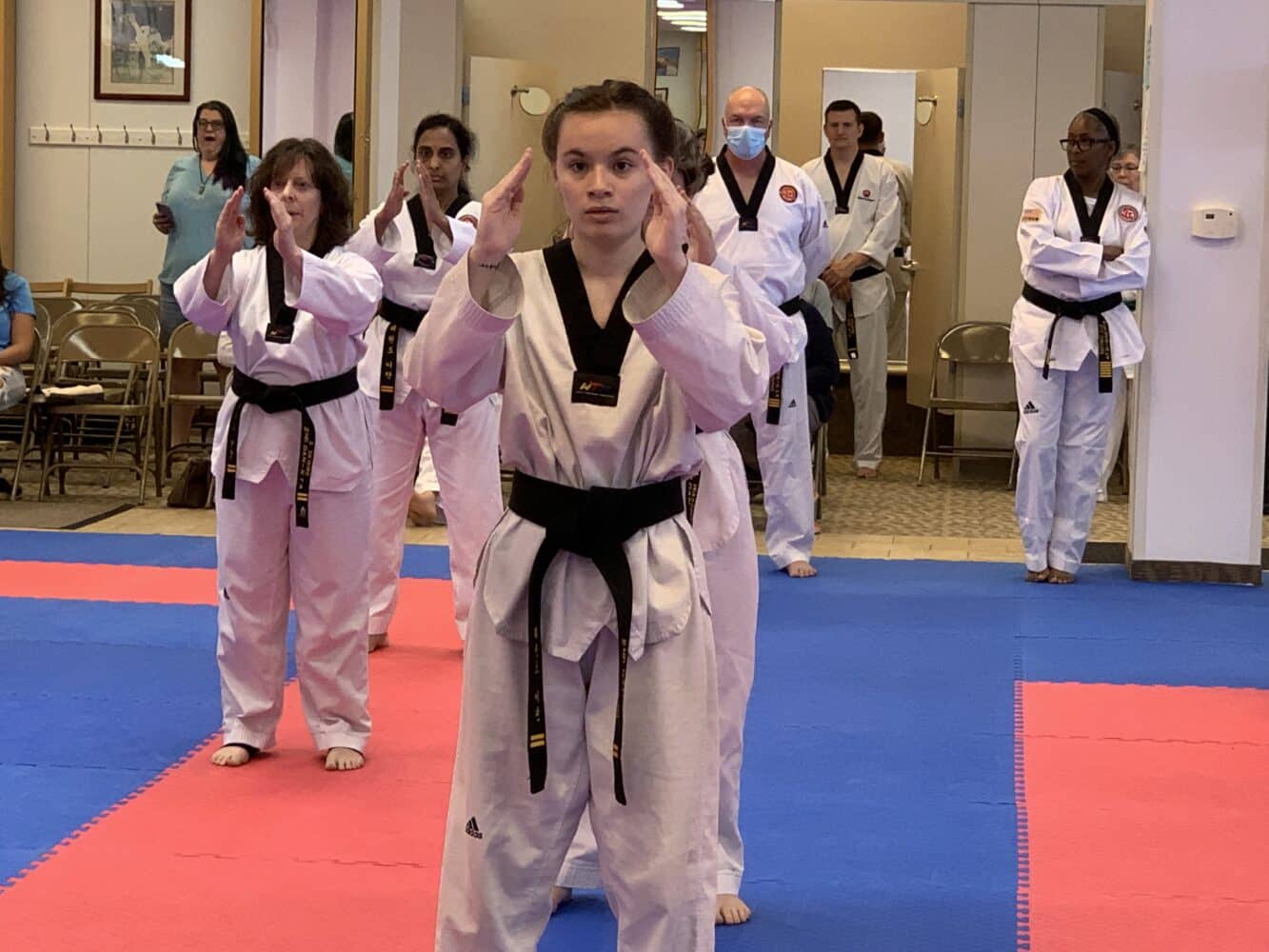 No Contract? No Problem.
KTA is one of the only martial arts schools in the country that doesn't require you to sign a year/multi-year contract, or "membership" which legally binds you to hundreds of dollars. KTA students study here because they enjoy it. They also have set their own personal goal to get their Black Belt; not because they are financially committed to a year/multi-year contract!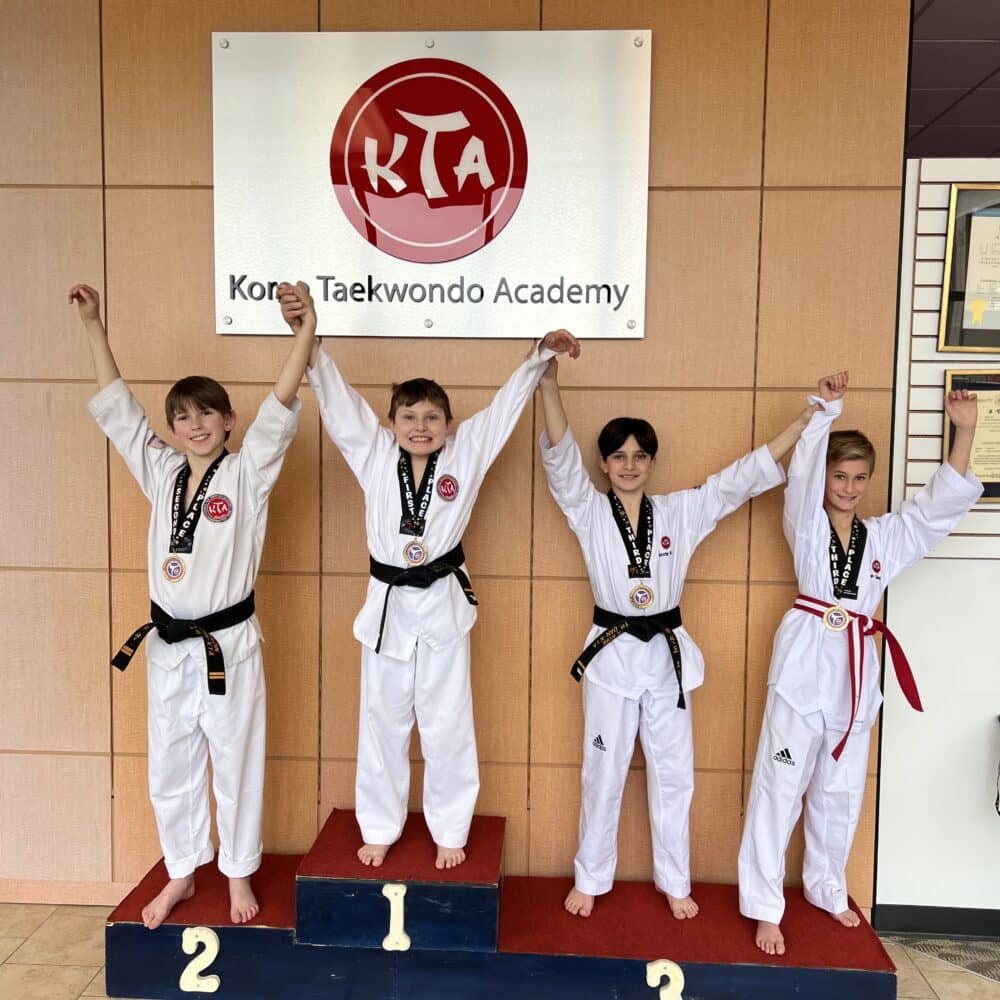 What sets KTA apart from other martial art schools?
At KTA, we offer a unique and proven training program which is proven to increase focus, discipline, and coordination. Our staff continually educates and improves themselves, bringing the highest quality instruction to KTA students.  KTA has produced the highest level athletes in the sport of Taekwondo in Indiana and in the U.S.  Most students do not compete at a high level. KTA brings this unique and proven methodology to all students  – bringing out the best in each student – both physically and mentally – which enables them to embrace life's challenges more successfully.  We integrate our exclusive program with a fun, friendly, energetic, and challenging class atmosphere to enable each student to reach their personal best! Join us to see for yourself why KTA is the longtime leader in our field. We also welcome you to try out a class and experience our unique class atmosphere!  See what makes KTA THE BEST!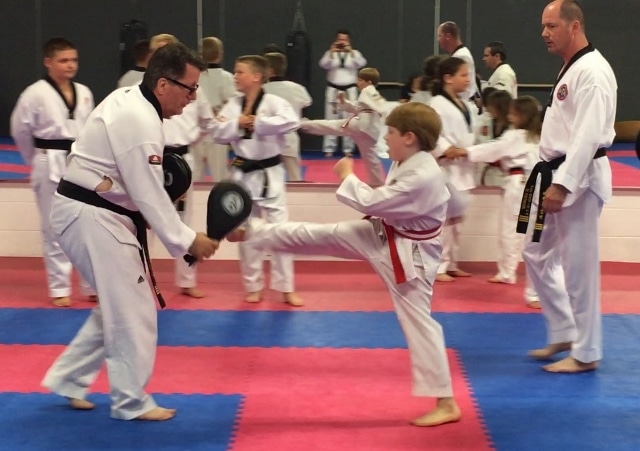 A Family That Kicks Together, Sticks Together!
At KTA, we firmly believe and have witnessed how Taekwondo training develops a closer family bond when the entire family participates.  Regardless of which phase of life you are in, the benefits of Taekwondo training are profound and positive.  We offer special discounted family rates and flexible class times to encourage families to train together.  There is at least one class every day of the week available for families!   Take advantage of your time as a family and train at KTA!  You will thoroughly enjoy seeing one another grow and improve in Taekwondo as well as in your family relationships!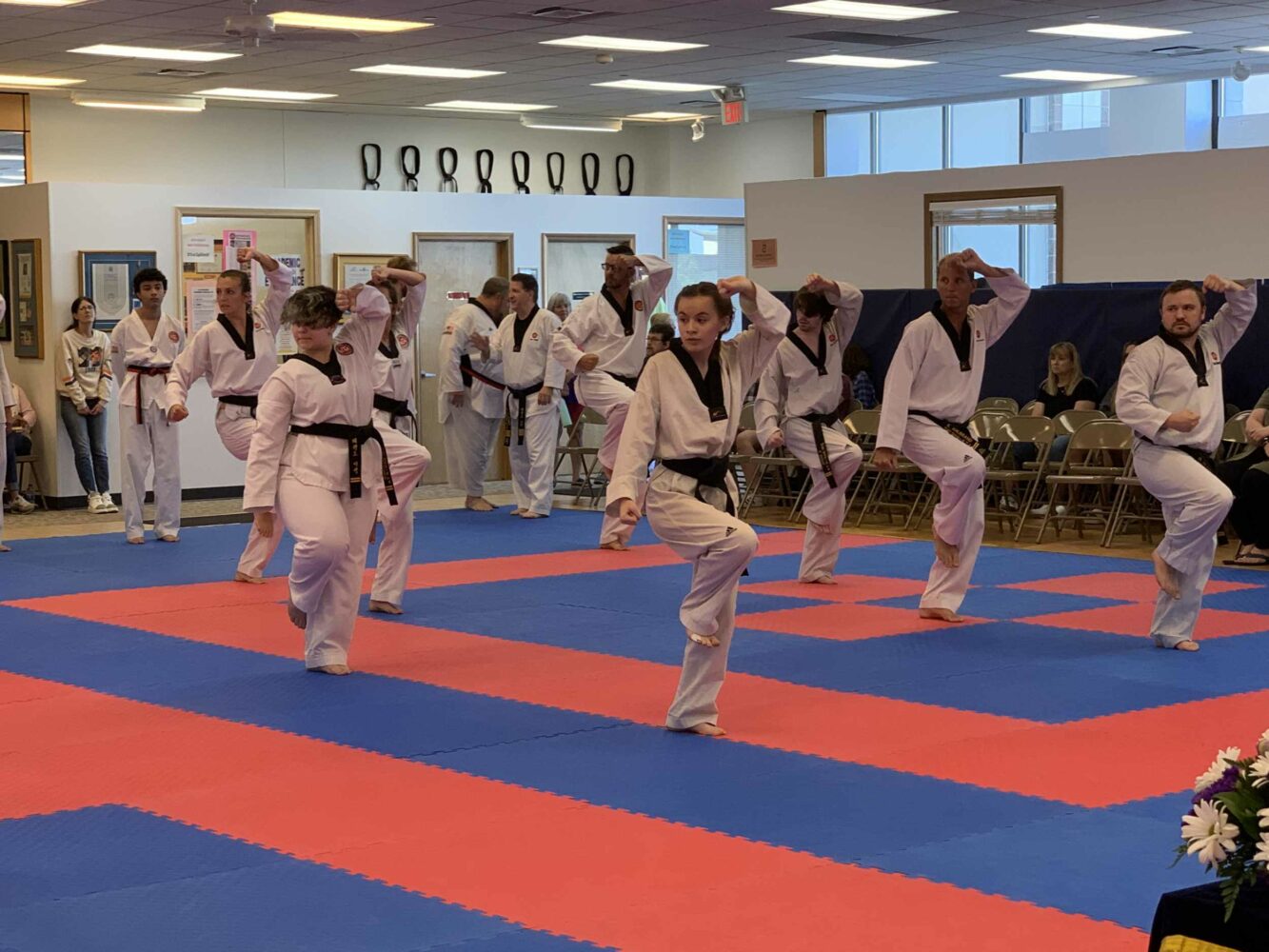 We're Here To Stay
In 2015, KTA proudly began its fifth decade of continual martial arts instruction to the Indianapolis area! We've helped thousands of students reach their goals to become Black Belts … and our list continues to grow.   While some martial arts schools and programs come and go. KTA has established itself as a solid martial arts business leader that is recognized and respected throughout our community.  A nationally recognized school and renowned leader in martial arts instruction, KTA is here to stay!
Taekwondo has helped me in many areas of my life. Of course, I have learned self-defense. But, Taekwondo has helped me to improve my academics, other sports, and most of all, my attitude toward myself and others.
….there is so much more to Taekwondo. Yes, there is obviously Taekwondo the martial art, but more importantly, there is Taekwondo the people. Along the way, I have had the pleasure and privilege to meet and greet people and families both new and old to KTA. Grandmaster Yoon and Master Cooley continue to set the stage while the people and families help make this school's reputation what it is today. The laughter shared is infectious, and the friendships formed are long-lasting.
Taekwondo has taught me to control my actions and temper.
When I first started at KTA, I basically had no self-confidence. However, I gained confidence because of Taekwondo training. This is a major key in what KTA teaches.
Looking back through my years at KTA, I cannot think of even one class in which I did not learn something.
When I compare my character from my first degree to my third degree black belt, I have grown greatly in concentration, patience, and self-confidence as a student and an instructor. My level of patience has increased significantly and I am better able to instruct others in not only teaching skills but in gaining patience for themselves as well.
I took my recommend belt test, made a few mistakes, and was full of fear, but passed. Suddenly I realized that all the struggles had actually changed my personality and helped my professional and personal life. It seemed that overnight my business exploded. My running away from fear happened less often. I now realize it didn't happen overnight but it was a slow evolution that has occurred over the last couple of years. It was the endless hours of practice, sweat, and tears that made it possible.
I realize Taekwondo has given me more than I could have hoped for. I know I will never be able to completely rid myself of nervous energy but, because of Taekwondo and the superior training I received, I know I will be able to better control nervousness rather than it control me. I believe the most important lesson I have learned throughout this experience has been to never give up. When faced with a challenge whether it is in class sparring or just facing life's challenges you can never give up. Life offers many lessons for us to learn but we cannot learn if we do not step out on the mat and keep trying
From my very first class at KTA, I realized this was like nothing I had ever done before. For one hour I was in another world. Problems of the day just melted away. To this day, I still get a charge from each class.
The people who work and train at KTA are among the best. It is a great and uplifting environment. I am very grateful for all the training and opportunities I have received here. This is a great school.
Being in law enforcement, I see the effects of people living in fear of others or the threat of physical harm. I feel that a great deal of problems in society would be greatly reduced if more people trained in Taekwondo.
We always talk about how KTA is such a great group of people who resemble a family given the time we spend together in the Do Jang, on the road, and at competitions. I agree with this whole-heartedly. Additionally, with my newfound insight, I understand the magnitude and importance of what you do and want to sincerely thank you, Master Cooley, for the gift of your leadership!